.faculty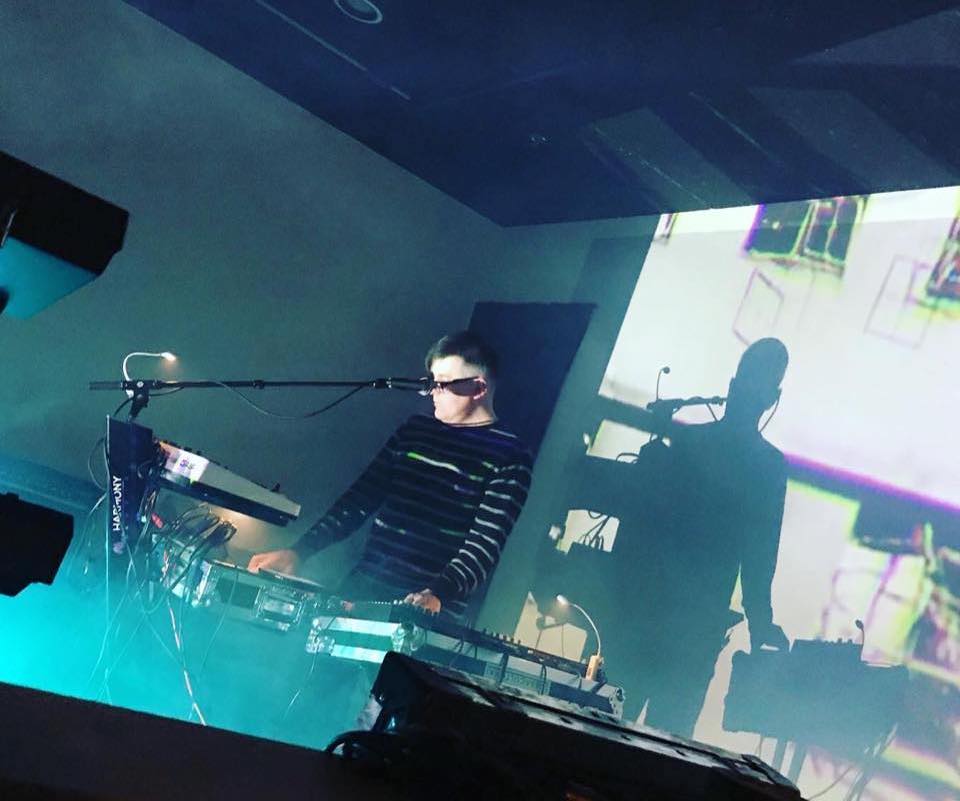 Jason Sloan: (Program Head | Director)
Jason Sloan is an electronic musician, composer, and sound artist practicing in Baltimore, Md. His sound art explores immateriality and its relationship to memory, systems and the virtual world. Besides his notoriety in the ambient and space music scenes for close to two decades, Jason has released over twenty studio albums, and has been included on multiple various artist collections.
In 2012 Jason began working under the moniker L'Avenir. This project explores Sloan's long time love of dark synth and minimal wave music. L'Avenir's music is created purely from analog, modular and/or vintage synthesizer equipment and has released multiple albums on Barcelona's Cold Beats Records, Germany's Eins:Zwei:Acht and Beläten in Sweden. L'Avenir continues to release LPs, perform live around the world and has now become Sloan's main creative project.
Sloan received his BFA from Edinboro University and his MFA from Towson University.  In addition to being the recipient of multiple Maryland State Arts Council's Individual Artist Awards, Sloan's performances, installations, net.art and video works have been exhibited internationally including Berlin, Copenhagen, Edinburgh, Kiev, Nagoya, Saint-Petersburg, Toulouse, Lisbon, Uden and Vienna. In addition to releasing over a dozen studio albums and E.P.'s over the last decade on various record labels, Sloan has played live all over the US, Canada and Europe including the influential Live Constructions radio program at Columbia University, Berlin's Liquid Sky TV, STEIM in Amsterdam, CMMAS in Morelia, and Philadelphia's The Gatherings concert series, one of the country's oldest continuing ambient and electronic music series.
Contact: jsloan [at] mica [dot] edu
Web: http://jasonsloan.com