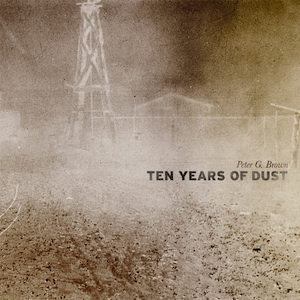 "Brown's talent for pacing, contrasting calm against cloudy and arranging pleasant harmonies out of just the right kinds of sounds is what makes Ten Years of Dust a cut above the rest."
Chuck Van Zyl – Host of Star's End Radio
2010 MICA IDA alumni Peter G. Brown has just released his debut solo album Ten Years of Dust. In addition to positive reviews, and comparisons to the Eno and Budd ambient classic The Pearl, Ten Years of Dust has been receiving air time on many electronic and ambient radio programs in the States and abroad. Congratulations Peter!
Ten Years of Dust is available at: iTunes, eMusic, Rhapsody, etc.
.
.
.
Beacon [full track preview]
Audio clip: Adobe Flash Player (version 9 or above) is required to play this audio clip. Download the latest version here. You also need to have JavaScript enabled in your browser.
Yet To Come [full track preview]
Audio clip: Adobe Flash Player (version 9 or above) is required to play this audio clip. Download the latest version here. You also need to have JavaScript enabled in your browser.
You can follow any responses to this entry through the RSS 2.0 Responses are currently closed, but you can trackback.